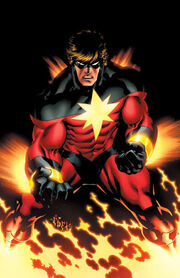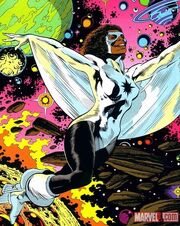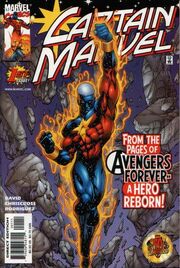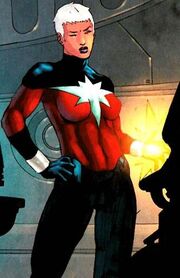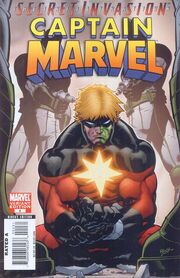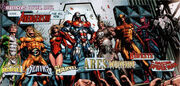 (If you are looking for a series titled Captain Marvel, you may be looking for Captain Marvel (2012) or Captain Marvel (2014).)
"Who IS Captain Marvel?"
Well, that's a tricky question to answer, as there have been over a half-dozen of them in the Marvel Universe.
The original Captain Marvel was Mar-Vell, a Kree warrior-turned-Earth's Protector.
After Mar-Vell's death, Monica Rambeau gained super powers, and took up the name.
When Mar-Vell's son Genis-Vell decided the code-name Legacy wasn't cutting it, Monica agreed he should have the mantle. Monica took up the name Photon until Genis wanted that name, too. Monica took the name Pulsar.
When Genis went temporarily insane, his sister Phyla-Vell took up the mantle of Captain Marvel, until eventually changing her code-name to Martyr.
When Norman Osborn created his team of Dark Avengers, Noh-Varr, formerly Marvel Boy became the new Captain Marvel, but only until the team disbanded when Osborn was imprisoned.
Currently, Carol Danvers is Captain Marvel, having gotten her powers from Mar-Vell in an accident involving the Magnitron.
Oh, and there's the Captain Marvel who lives in Fawcett City, but he's not a Marvel Comics character, so we won't talk about him.