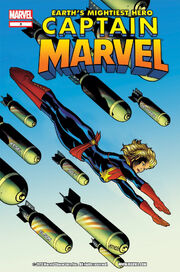 Published: August 29, 2012
Added to Marvel Unlimited: March 08, 2013
Rating: Rated T+
Writer: Kelly sue Deconnick
Cover Artist: Ed Mcguinness
Pencils: Dexter Soy
Solicitation: Firefight in the sky! What are The Prowlers and where has Captain Marvel seen them before? What is Secret NASA training program: the Mercury 13?