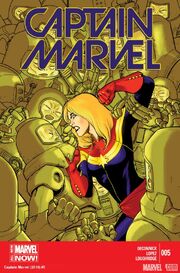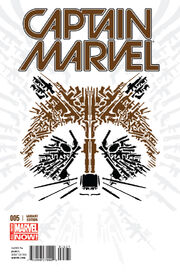 Ever since she set off on her latest "adventure," Carol Danvers has had her butt handed to her at every turn. She's done with that nonsense. Let's start flipping some tables, shall we? Tic, the Rocket Girl, and Jackie, the Warlord, are getting in on the "Oh no you di'n't!" action too!
Preview Pages
Ad blocker interference detected!
Wikia is a free-to-use site that makes money from advertising. We have a modified experience for viewers using ad blockers

Wikia is not accessible if you've made further modifications. Remove the custom ad blocker rule(s) and the page will load as expected.